Which Bollywood personality is your iconic role model? Well, it's a very obvious question, but if you are willing to lose some inches and dream of a toned body like your favourite celebs then you must take a look at this mindful yoga blog.
There are many Bollywood celebs who are followed by millions of fans. They however have to be presentable all the time. However, their packed schedules and tight deadlines are not allowing them to follow the rigorous lifestyle and hence they have to change the same accordingly. However, they are enough conscious of their body and health and hence, found the quick formula to keep themselves fit with mindful yoga!
Also, these people prefer to make some yoga stretches rather than sweating on the treadmill. The way they showed us the importance of yoga, is so inspiring. Yoga is one of the simplest forms of exercise which helps us to be healthier, stress-free and positive in life.
If you are willing to have the same experiences in your life then just take a look at these B'town celebs how they are so keen on Yoga…
Shilpa Shetty
Just the synonym of yoga, Shilpa Shetty is considered the Yog diva in Bollywood. Shilpa Shetty practices Yoga for an hour thrice a week. For her Yoga is a sleek yet easy exercise that also acts as a discipline. Yoga helps her to be flexible and gives peace of mind. Yoga also helped her to shed a few kilos of post-partum. Shilpa deliberately likes to perform asanas like Bhujangansana, Adho Mukha Savasana, Vakrasana.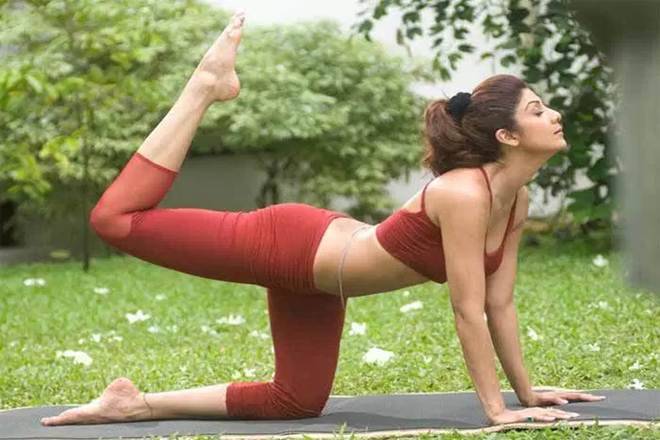 Kareena Kapoor
One of the divas in Bollywood, Kareena has added daily yoga to her workout routine. Yoga has aided in balancing the hormones of the actor. Also, Kareena has shed her weight post-childbirth with regular yoga. She is so flexible that she can perform difficult asanas too. Kareena performs 50 Surya Namaskar every day along with 45 minutes of headstand, Chakrasana, Trikonasana and Pranayama.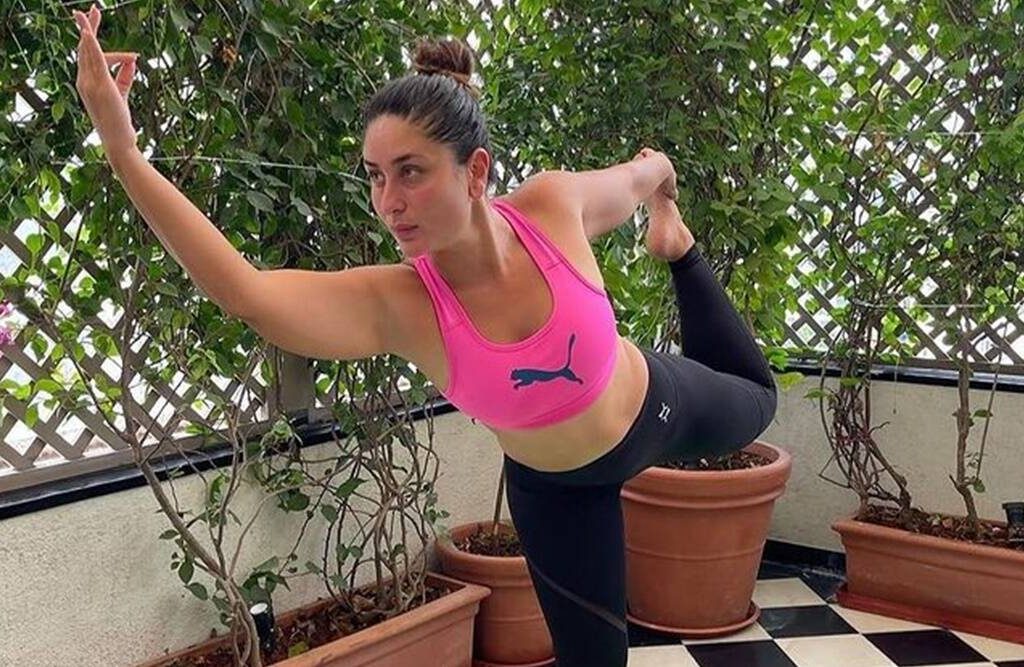 Malaika Arora
No one can beat her when it comes to practising yoga. For Malaika, yoga is a boon for her concentration and discipline. The actress is performing Surya Namaskar as it has helped her to get a glow on her face and has improved blood circulation in her body. Along with Surya Namaskar, Malaika also performs other asanas like Dhanushasana, Balasana, Padmasana.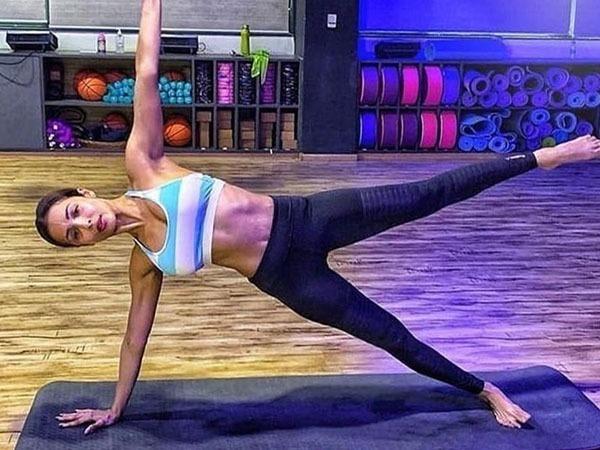 Lara Dutta
Even though she can't be seen on the big screen now, she is still keeping herself fit with Yoga. The actress has her Youtube channel where she keeps posting her Yoga routine. She also released her DVD a few years back on 'Yoga: Recovery and Rejuvenation where she explained how different asanas help our body and improve our state of mind. Lara also performed pre-natal yoga which helped her to recover faster. She devotes early morning hours to yoga and practices asanas like Pranayama, Utkataasana, and Vrikshasana.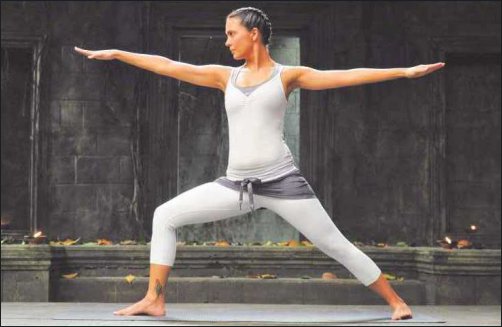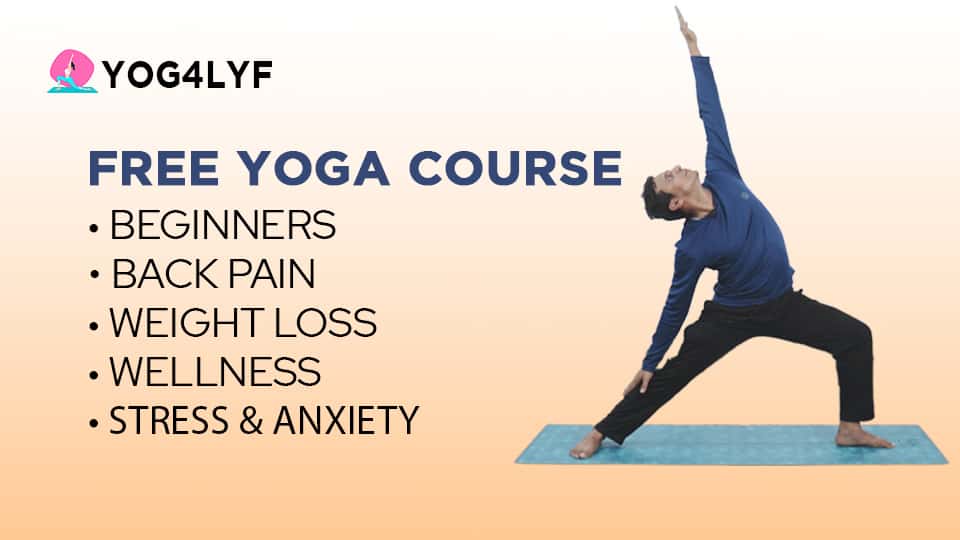 Akshay Kumar
The real stunt man and martial arts person, Akshay is known as one of the fittest people in entire Bollywood. Aksay performs Yoga meditation every day. He is a true yogi when it comes to practising yoga. He is extremely focused and disciplined and sometimes enjoys performing yoga underwater. According to the actor, Yoga has helped him a lot for making him feel more contented in life.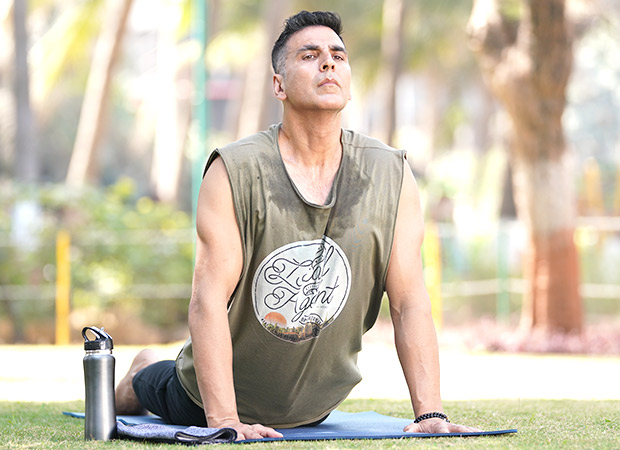 Siddharth Malhotra
Just like Akshay, Siddharth too devotes a few hours to Yoga along with his gymming sessions. For him, Yoga has helped him to stay fit and calm. He is practising Yoga since 2016. He also posts his photos of performing different asanas on his social media handles. Siddharth too likes to perform yoga underwater. Some of his favourite asanas include Sukhasana, Pranayama and Halasana.