The famous Bollywood actor and fitness enthusiast, Shilpa Shetty never forgets to impress her fans with her latest fitness videos. The actor is always in the talks for sharing her fitness, diet and lifestyle tips. And in this post today we will learn to do Yoga in Shilpa Shetty style with these simple and easy to do asana that will make your lean and fit.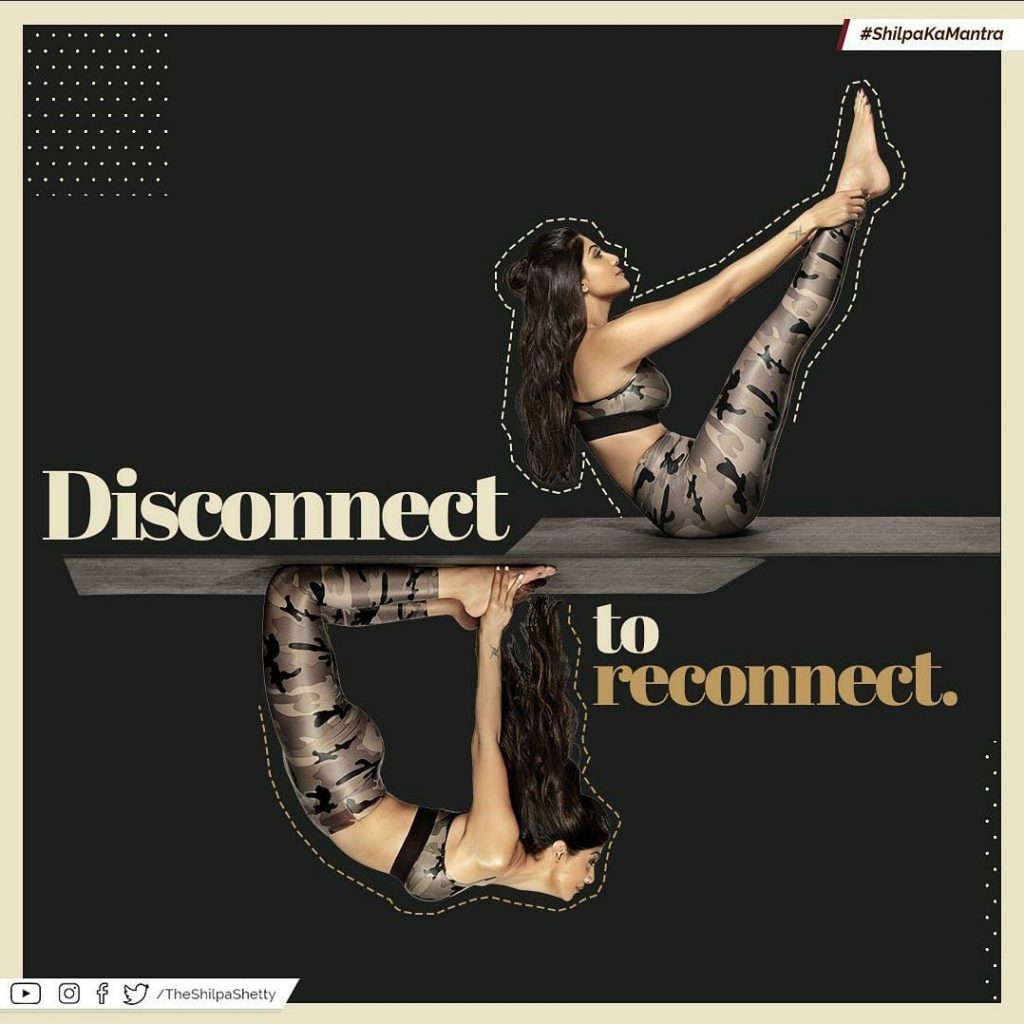 Shilpa Shetty, more than a style diva, is an inspiration who sets fitness-related goals for her followers. Recently, Shilpa Shetty has added a new mantra to get fit. Her new mantra, 'Disconnect to Reconnect' is setting a new way to maintain a healthy balance amidst the pandemic situation.
Hence, her new mantra allows her to disconnect from the outer situation which connects us in our inner situation where we can focus on our health!
Shilpa's mantra is focusing on the physical as well as the mental health. Yoga is still fluctuating in our minds which gives us immense positivity. The practice of stretching and Yoga is rooted thousands of years ago which is back by the spiritual science of self-realisation. Yoga is a holistic approach to nature that raises peace to our mind, body and soul.
What is Shilpa Shetty's mantra?
In the context of Shilpa's mantra, disconnect owes to set yourself free from the outer worries, stress or a kind of therapy detox for our health. The outer world is full of stress, worries, diseases, addiction and many more. The only way to shed the unwanted worries is to make yourself disconnected from the outer world and try to connect the path of healing, relaxing, peace and solutions. This may bring the needed positive vision of looking towards your problems.
How to do Yoga in Shilpa Shetty style?
How to do it? It's as simple as Shilpa… Some yoga poses in a day is enough to reconnect yourself. Yoga is the essence of good health making your life relaxing and stress-free. The mental, physical and spiritual practice of yoga fosters the perfect harmony in our body, soul and environment. Several yoga poses are known to relieve your tensions and give you peace of mind.
List of asana to relieve tension
Paripurna Navasana or Boat pose in Yoga is the advanced level pose to strengthen your core. The boat poses boost energy and help to build focus. The pose tends to build confidence and empowerment. The Paripurna Navasana is known to improve the overall posture and help to aid belly fat. It also fights fatigue.
How to do this?
Sit in an easy pose.
Stretch your legs in straight
Now slowly raise your toes keeping your knees straight.
Stretch your arms straight semi-parallel to your legs
Bring your shoulder backwards and stretch yourself
Be in the pose for 30 seconds and come to a relaxing pose.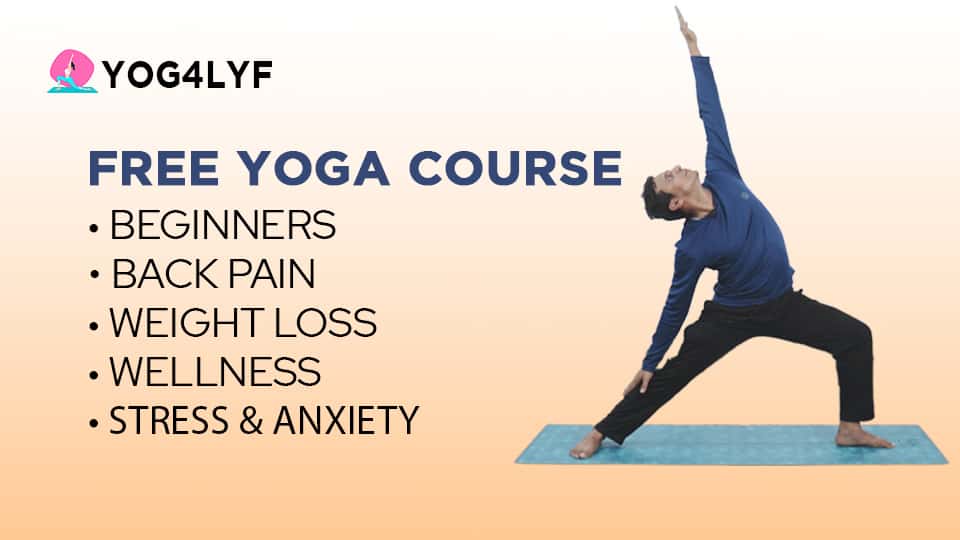 Ustrasana
Ustrasana or Camel pose in yoga brings immense benefits for mind, body and soul. Considered as an intermediate level asana, Ustrasana is known for regulating Heart chakra (Anahata). Camel pose is the best asana for improving body posture. The stretches strengthen the core and hammer the spine issues. The Ustrasana aids in flexibility and is known to boost confidence and self-esteem.
How to do this?
Kneel down on a Yoga Mat placing your palms on your hips.
Stretch yourself backwards focusing on your navel.
Keep your eyes on the ceiling, stretch yourself backwards and bring your palms to your feet.
Stretch yourself to the fullest without bending
Try not to flex your neck, keep it intact.
Kapotasana
Kapotasana also known as Pigeon pose is the advanced level pose which gives us immense health benefits. It is one of the popular poses for the hips and lower back. Although pigeon pose requires more flexibility it should be done with a warm-up or with certain precautions. Other variations include classic pigeon pose, resting pigeon pose and king pigeon pose.
How to do this?
Sit on your mat in a downward position keeping your right foot facing up.
Bend your knee parallel to your right arm and keep your right foot folded.
Bring your hand straight and hold the position.
Now steadily, try to bend your spine backwards keeping your arms and legs intact.
Breathing in and out, hold the position for 5-10 seconds.
Come back to resting position.
Mandukasana
Mandukasana or Frog pose is the beginner level yoga pose. The person performing this pose has to sit like a frog, hence known as Mandukasana. Frog pose is very much beneficial for a diabetic person as it increases the insulin level which helps to maintain the sugar level in the body. It is also helpful for stomach and heart-related diseases. Mandukasana also aids in weight loss.
How to do this?
Sit in Vajrasana position on your yoga mat
Place your palms on each other and then place them on your navel.
Pressuring your stomach, bend forwards without disturbing your palms
Breathing in, bend fully forward, hence, keep your neck straight looking forward.
Hold the position for 5-10 seconds and come back to the Vajrasana position
Uttanasna
Uttanasana or Standing forward bend is one of the sequence positions from Surya Namaskar. It is performed at the beginner level and is easy to learn. Uttanasana is derived from the Sanskrit word 'Ut' means intense and 'Tan' means a stretch. Uttasana majorly focuses on hamstrings, calves, hips, arms, shoulders stretching. Uttanasana is a purposeful extension of the overall body. This pose relieves tension and also cures liver and kidney issues.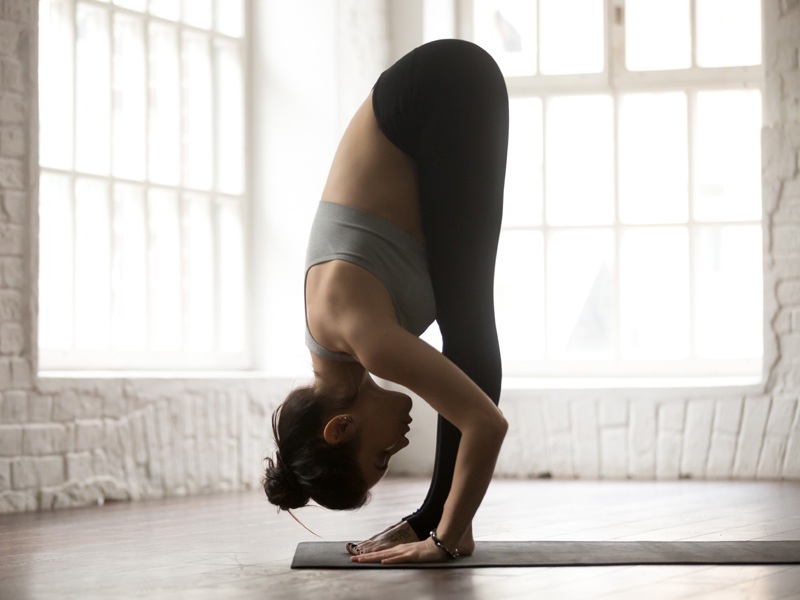 How to do this?
Stand straight in an attention position
Inhale raise your hands and stretch as much as you can
Using your thigh muscles activate your knees and erect yourself without bending your knees.
Slowly bend in the forward direction and try to touch your palms on the floor.
Breathing slightly, try to hold the pose for 5-10 seconds.
Come back to the standing position.
Yoga is easy yet one of the necessary gear up in our daily life. Pinout your disconnections and get connected with Yoga with our Yog4Lyf and find your healing path now!