Hello Everyone!
While the majority are fighting for their civil rights, some are trying to push it aside by claiming that #alllivesmatter. Of course, everyone has a heartbeat and everyone should be treated equally! But one should note that this particular part of our society namely the African society has been sidelined and are not treated right, enough is enough, its time we all come together and understand that they have been suffering from decades. That is just so unfair. The recent event in the US has sparked all over the World. #GeorgeFloyd was the victim of racism, he was unarmed and went out to buy some cigarettes, when the US white police, #DerekChauvin acted ugly and knelt on his neck for 8 minutes and 46 seconds, leading to a painful death.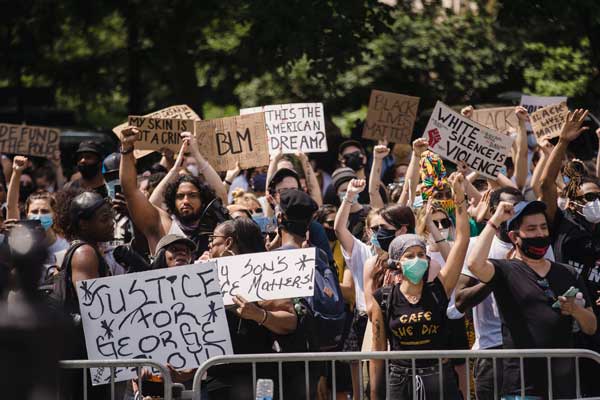 We all have heard about Racism since the beginning, and while we grew up, it felt that people were creating enough awareness. But, changing rigid minds was never easy. Racism is deep-rooted, and it and should have not existed there in the first place.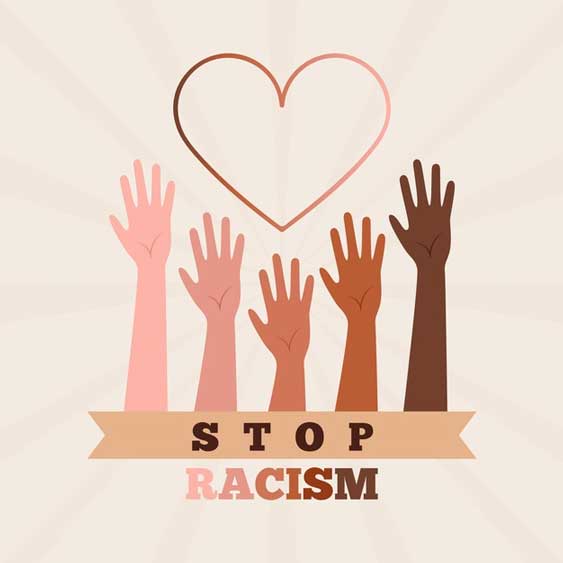 Anyway, history is another subject here, but considering that there have been so many rallies, movements, speeches etc to make this place a better place.
Musicians through their music, Artists with their graphic content, Movies etc in the entertainment sector have also contributed for the same.
Movies like Moonlight(2017), 12 Years pf slave(2013), Shadows(1959) In the heat of the night (19 60s), Mississippi burning(1988) and many more have contributed to the cause, tried educating people and tried changing their mindset.
Famous songs like "Black or White" & "They don't care about us" by Michael Jackson, "This is America" by Donald Glover, "War" by Bob Marley etc are some of the songs which were strong music content against racism.
How ironic is this, we always keep appreciating the human minds, amazed while understanding its complexity, busy building and getting updated with the latest technology growing with all the lengths and breadths, evolving through all means and yet here we are indulging in activities that make us doubt our growth as human species.
It is terrifying how even after so many years of struggle and movements held against racism and we still are on the same page fighting for the same. We never thought that this day would come, it felt that things we are getting better than before. But, hey, you know what, we never should mind fighting against this, even if it takes a little longer, even if it feels like forever, because supporting what is right matters!!
This Earth is our home and all beings should live here peacefully and happily. Why should anyone go through injustice for any discriminative factors prevailing in the society? Yog4lyf supports the fight against racism for all the right reasons. Yog4lyf as a company is looking forward to a peaceful and nontoxic society. Our company focuses on the betterment of lives around us through yoga.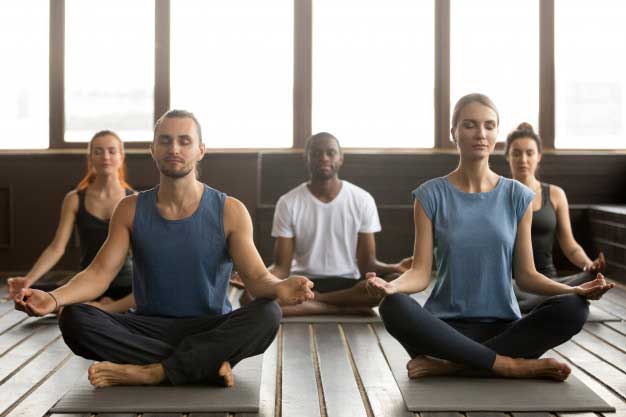 Yoga being the ancient knowledge in India has always promoted on the wellbeing of our mind and body irrespective of any race, caste, gender etc.
Yoga is practised all over the world, you will find yoga practitioners from all parts of the world uniting for one motive and that is balancing life, loving and accepting your body, improving lifestyle and have harmony inside and outside our body, i.e. loving others as much as loving ourselves.
Those who practise yoga know that they have to practise yoga persistently without fail and achieve their goals. Likewise, we need to be persistent in bringing the change in the world we want to see.
We should fight for what is right. Yog4Lyf hopes for a better future.
Let us sit in silence and practise meditation, and show some love to those martyrs who lost their life.
Thank you.